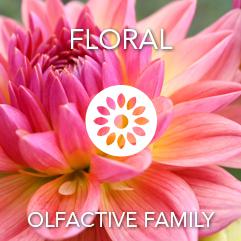 Orris floraline 2006
Code 99254076
Olfactive Family Floral
Olfactive description Floral, a sophisticated orris note, precious, powdery, with violet and watery facets.
Shelf life 12 months
Flash point >100°C
Standard packaging 5kgs
Kosher No
Description Reminiscent of the orrisbutter.Our reference has a good price/quality ratio. Applicable for a perfumery use only
DISCOVER THE WHOLE RANGE OF...
OTHERS INGREDIENTS RELATED TO Orris
CUSTOMERS WHO VISITED THIS ITEM ALSO VISITED...