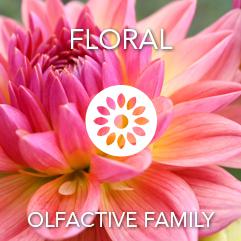 Jasmine sambac CO2 extract
Code 00329099
Botanical name Jasminum sambac
Botanical Family Oleaceae
Olfactive Family Floral
Part used Flowers
Origin India
Crop March to October
Process Refining of a floral alcoholic infusion by a CO2 fractionation at supercritical state followed by a partial concentration. Solvents used are naturals and renewables. Patented process.
Olfactive description Floral, beeswax, fruity, green
Status Extract on carrier
Shelf life 12 months
Flash point 21°C
Standard packaging 5kgs
Kosher No
Description Patent WO2012085366, delivered in France, on the 4/1/2013 under FR10/05098
DISCOVER THE WHOLE RANGE OF...
OTHERS INGREDIENTS RELATED TO Jasmine
CUSTOMERS WHO VISITED THIS ITEM ALSO VISITED...